About us
Ongoing input from Buccaneer owners and enthusiasts has enabled us to build superbly designed boats with features that deliver all-day comfort and lots of family and fishing fun.
And we've always pushed the boat out in terms of innovation too, often leading the NZ boat building industry in terms of new practises and design. Buccaneer boats were the first to feature pre-fitted wiring looms, ensuring more consistent quality for the boat owner and greater longevity.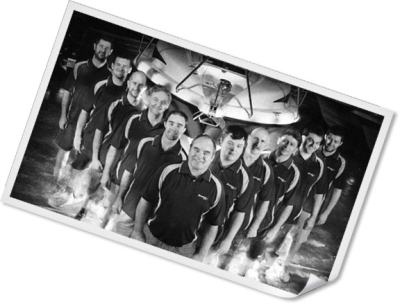 Our 'right first time' philosophy and exceptionally high manufacturing quality results in boats that are beautiful to look at and built to last. In fact, a hallmark of the Buccaneer name is the exceptional resale value of our boats.
Offering a smooth and dry ride, and practical features that show we understand family boating and good keen fishing – because they're our passions too!
After and more than 5000 boats built
Long-term member of the Marine Industry Association of New Zealand
Inaugural member of the Coastguard approved NZ Boat Building Standard CPC Group Committed to training in the boating industry – we were instrumental in introducing the specialised Composite Trailer Boat Building apprenticeship.
Considering a Buccaneer boat? Ask a Buccaneer owner their opinion of our boats and our dealerships.
Every Buccaneer comes with a 1-year full marine warranty, and a 5-year hull structural registered warranty to the first retail purchaser. Individual products we use on our boats come from premium quality suppliers and manufacturers, who each back their products with specific warranties.
There are many upgraded features available for every Buccaneer model.
---
To find the perfect Buccaneer for you and your family, pay a visit to your local Buccaneer dealer or make an appointment to visit our Factory Display where all 17 models are on display.
Don't take it from us – hear what a Buccaneer owner has to say. Click here to read Testimonials...